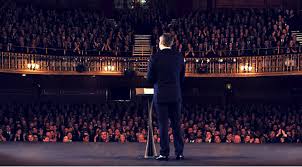 Finding What People Need as a marketer, you can usually make an educated guess as to what the concerns of your market are, but unless you already know a lot about your market, the only way to really get inside the head of your audience is to go in and see what your market is talking about.
Finding What People Need
The first place that most affiliates look is at the search volumes for relevant keywords. If, for example, you are thinking about creating a site about 'Weight Loss'
you would type "weight loss" into your keyword research tool – include the parenthesis " " for exact search results.
(such as the Google Keyword Planner (you would need to register with google to use this tool) or any other search engine of choice (there are other good and free ones out there) and see what sort of weight loss keyword most people are searching.
For example – how to lose weight fast, how to lose weight in 1 week, belly fat, weight loss for women etc.
l will discuss how to uncover the most effective and relevant keywords in a separate article, as I do not want to overwhelm you in one article – avoiding overload of information.
Any keyword you choose based on:
– Monthly Search volume – minimum of 30,000
would the basis and the domain name of your site, for best optimisation and google ranking.
Forums: the more personal approach
Although keyword volumes are a great way of getting a general overview of your market, the real power of market research comes from being able to speak directly and specifically to the problems your customers have.
One really good source to get a more in-depth look into your market are online forums. Forums give you a chance to view and discuss, and get a really good feel for, the relevant topics and concerns of your market; they can also often give you ideas for related topics for articles and marketing angles you may have not thought of.
To find forums,
just type your topic and "forum" into Google – include the parenthesis " " for exact search results.
Before diving in completely be sure to take a quick look to check if there are many people talking and whether the forum is well-organized; if not, move on to the next one – if you've gained a bad impression of it, chances are other people have too.
Once you've found a suitable forum, then even looking at the forum's index page can give you good ideas for topics for your website, much like we got from looking in Google or Yahoo.
Digging Deeper
One you've got some good ideas for general categories from the forum, dig into the topic a bit to see what people are really talking about; find out what sort of questions they're asking – if you know what your market's asking, you'll be able to answer (or, at least, acknowledge) their concerns on your website.
Remember, though, if you take these new ideas and go back to your keyword research tool, you may be a little disappointed by the search volumes. You need to decide yourself whether it will be worth pursuing, but remember that more targeted nice search terms tend to convert much better than more general search terms, and it's easier to rank highly in the search engines.
Finding What People Want
Remember, whatever keyword or topic you decide to use, MUST be the basis and the domain name you register for your website.
References:
4 Ways to Find Out What Your Customers Want
What Customers Really Want
Know What Your Customers Want Before They Do